Description
The project Location
• This project is located on the European side of Istanbul, specifically in the Marter area of ​​the municipality of Gongren. The area is considered one of the small areas in Istanbul, and perhaps this is the reason why it is not famous, but it is overcrowded and full of job and service opportunities, and many projects are implemented in it.
• The area is very practical for people who want to live places close to their work. Many important areas surround the area, such as Bagcilar, Esenler and Fatih, which gives it great importance and gives it great importance.
• Project features
• This project is an opportunity for those looking for a residential and commercial project in the center of Istanbul, especially as it is in the industrial, commercial and investment center of Istanbul.
• The project is located a short distance from the main road E5, which gives the project a high investment value.
• This project is far from
• 1 km from the metro.
• 40 minutes from Istanbul's new airport.
• 10 minutes from the main road E5.
• 10 minutes from the TEM highway.
• Project services
• The project is secured 24/7.
• Indoor swimming pool.
• Sauna.
• Turkish bath.
• A fitness center.
• Gardens and playgrounds for children.
• The project is identical to the seismic system.
• A car park for the project.
• Project details
• This project is a residential project consisting of 3 blocks with a shopping center under the buildings that include 148 shops. The project contains 248 apartments and there are models 1 + 1 2 + 1 3 + 1.
Detail
Amenities
Air conditioning
Cable TV
Garden
GYM
Jacuzzi
Lake View
Metro Station
Near To Metro Station
Parking
Sauna
Sea View
Security
Swimming Pool
Contact Information
Contact Agent
Similar properties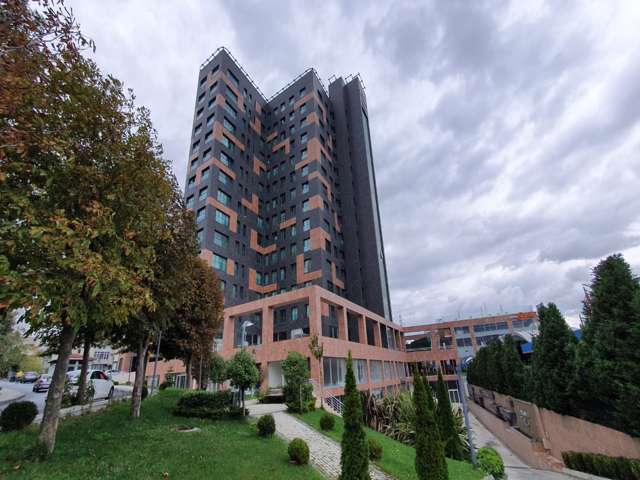 Featured