Description
• The project Location
• This project is located on the Asian side of Istanbul, specifically in the Omraniye region, which is considered one of the most important central areas on the Asian side, where high-class urbanization meets a high-end environment.
• Omrania is one of the areas that have attracted real estate investors strongly, especially in recent years, as it has proven to be the fastest growing and urbanizing area of ​​Istanbul, in addition to being one of the central areas in Istanbul; Because of its proximity to the Istanbul International Financial Center, and its proximity to the sküdar metro line, which would greatly increase the investment value of its properties.
• Project features
• This project was established by the most important and largest construction companies with a long history full of mega projects and distinctive family content with unique touches from the rest of the companies
• The project was designed with great care while adding a beautiful feature in it by mixing water and lakes with each tower, in other words the combination of water, green spaces and technology at the same time, in addition to the gorgeous views of the tall apartments in the towers on the beautiful city of Istanbul.
• The location of this project also has several features, the most important of which is the metro station adjacent to it, with its presence on the main road that merges with the highway and the presence of the most important vital centers next to the project as well.
• The project is far from
• 5 km from the main road E5.
• A minute for a futuristic metro station
• 4 km from the TEM highway.
• 25 minutes from Istanbul Airport
• Project services
• The project is locked 7/24.
Indoor and outdoor swimming pools
• Sauna.
• Cinema
• Sports salon.
• Children's club.
• Smart System System
• Central heating.
• Turkish bath.
• A private garage for the project.
• Football, basketball and tennis courts
• Project details
• This project consists of three phases. The first phase consists of four towers out of 13 towers. The entire project is centered on a land area of ​​75,000 square meters.
The total number of apartments reaches 1672 apartments with different styles 1 + 1 2 + 1 3 + 1 4 + 1 and the number of commercial units reaches 38 commercial units
• The first section is ready for delivery
Section Two 7/2022
Detail
Amenities
Air conditioning
Cable TV
Garden
GYM
Jacuzzi
Lake View
Metro Station
Near To Metro Station
Parking
Sauna
Sea View
Security
Swimming Pool
Contact Information
Contact Agent
Similar properties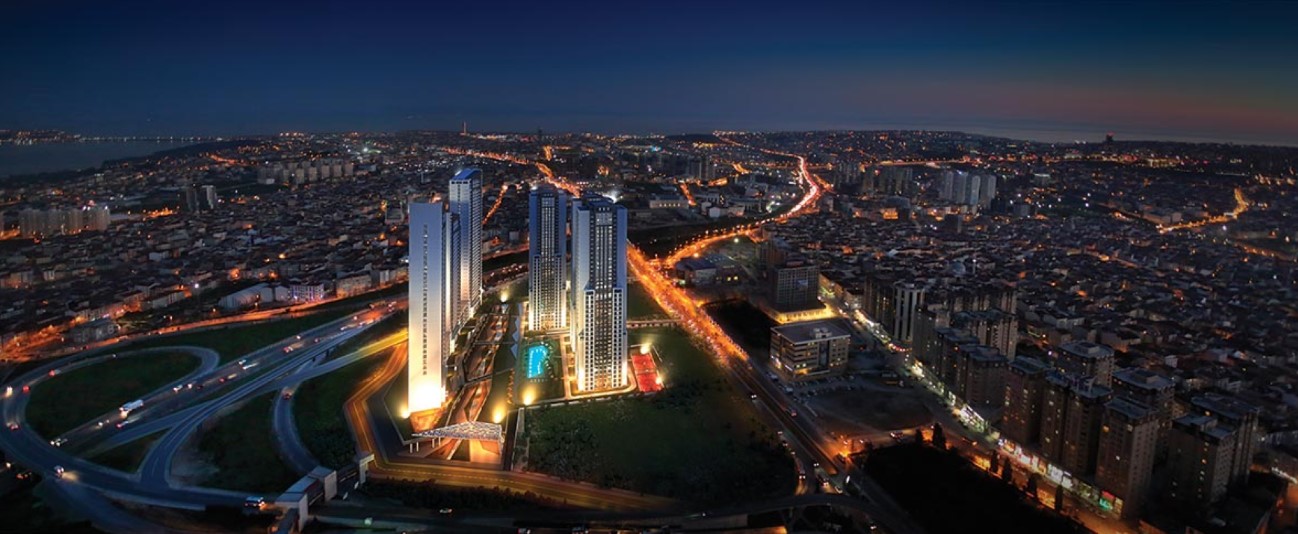 Featured