Description
If the word "Levent" is mentioned in Istanbul, the world of luxury, wealth, business, and residential sophistication looms in the mind.
Levent 5 is a very modern and fully serviced complex where the true meaning of luxury living.
It is located within the municipality of Eyup in Istanbul.
It is located on the TEM highway, at the Ali Bey Coy intersection.
It is 7 km from the important business centers in Istanbul, such as Buyuk Dara Street and Maslak.
The metro station there is an important new intersection point for other metro lines.
It is located at the starting point of the European side and the connecting roads leading to Istanbul New Airport and Eurasia Tunnel.
Its unique location and rich facilities make it an important investment opportunity and offers a "better life" through social facilities and beautiful gardens.
200 different species from more than 2000 trees are planted in the complex to bring the social life in harmony with nature.
People with disabilities find easy access to all social facilities within it.
It is surrounded by many schools, hospitals and shopping centers.
The complex is located on an area of ​​515.977 m2 consisting of 17 separate buildings with 2,294 of the total number of units.
Available apartment options (1 + 1, 2 + 1, 3 + 1, 4 + 1)
Levent Bazaar.
Cafes and restaurants.
Festival Square.
Pond.
Swimming pools with a beach.
Children's pool.
A park and amusement park close to the project.
Natural agricultural lands.
Fitness center.
Spa.
workshops.
Basketball court, football field, and tennis courts.
Beach ball court.
Running tracks.
Tree houses.
Children's playgrounds.
Indian tents.
Activities area on the lawn.
Children's club.
Modern elevators and backup generators.
Sauna, Turkish bath and steam room.
Spa.
Automatic fire extinguisher.
An optical fiber infrastructure for the Internet.
Water tanks.
Dry cleaning center.
Video intercom system.
Steel doors.
Security system and surveillance cameras.
Detail
Reference:

HCC-IST 49

name:

Ziad Sabbagh

phone:

+90 538 372 65 10

Year built:

2021

Type:

Residence

Sold:

No

Contract:

Sale

Location:

Kağithane

Home area:

51 sqft

Lot area:

70 sqft

Material:

Private

Rooms:

1

Beds:

2

Baths:

1

Garages:

2
Amenities
Air conditioning
Cable TV
Garden
GYM
Jacuzzi
Lake View
Metro Station
Near To Metro Station
Parking
Sauna
Sea View
Security
Swimming Pool
Video
Contact Information
Contact Agent
Similar properties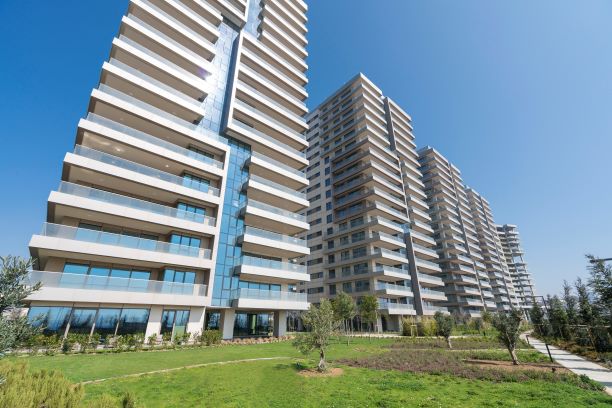 Featured