Description
• The project Location
• This project is located on the European side of Istanbul, specifically in the Bahçelievler region, and the area is one of the areas very close to the old and historical center of Istanbul and has many tourist, economic and commercial elements.
• The region also enjoys a privileged location amid many vital services that meet all the needs of its residents, and one of the most distinctive features of it, as we mentioned, is its proximity to the center of Istanbul.
• Project features
• This project is being established by the largest construction company, Nef International Company, whose projects are distributed all over the world. About 30 projects have been established in Turkey alone by this company.
• The project was designed by the largest architecture offices with distinct culture and lifestyle, in addition to that, although it is in the middle of the heart of Istanbul, its stunning green gardens are an ideal place for families and children to enjoy in the outdoor arenas.
• As for the finishes of this project and the quality of its cladding, it is considered one of the best finishes in all Istanbul projects, in addition to the hotel services provided by the project, such as music rooms and playstation.
• The project is far from
• 45 km from the new Istanbul Airport.
• 100 m from the tramway.
• 1 km from the main road E5.
• 6 km from Ataturk Airport.
• Project services
• The project is secured 24/7.
• Indoor swimming pool.
• Central air-conditioning.
• Central heating.
• Standard specifications suitable for earthquakes.
• Children's play areas.
• A fitness center.
• A private garage for the project.
• Green spaces.
• Turkish bath and sauna.
• smart home system.
Full hotel services.
• Music rooms.
• Playstation rooms.
• Project details
• This project contains 10 buildings and contains 882 housing units.
• Apartment model from 1 + 1 to 4.5 + 1.
• Delivery end of 2020
Detail
Reference:

HCC-IST 64

name:

Ziad Sabbagh

phone:

+90 538 372 65 10

Year built:

2021

Type:

Residence

Sold:

No

Contract:

Sale

Location:

Istanbul

,

Bahçelievler

Home area:

52 sqft

Lot area:

77 sqft

Material:

Private

Rooms:

1

Beds:

2

Baths:

1

Garages:

2
Amenities
Air conditioning
Cable TV
Garden
GYM
Jacuzzi
Lake View
Metro Station
Near To Metro Station
Parking
Sauna
Sea View
Security
Swimming Pool
Facilities
Bahçelievler State Hospital
2.9 KM
İstanbul Aydın University
1.5 KM
Video
Contact Information
Contact Agent
Similar properties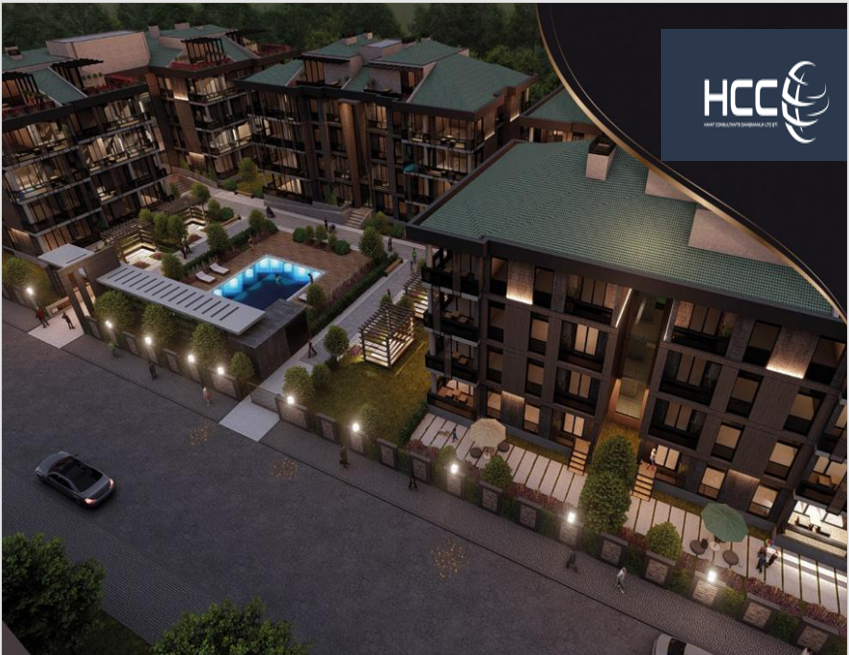 Featured