Description
• The project Location:
• The AKS FOCUS project is located on the European side of Istanbul, specifically in the Beylikdüzü area, which the wealthy residents of Istanbul go to and choose the Beylikdüzü area due to the availability of the necessities of modern life, where universities and hospitals with a high level of health and the availability of parks surrounding its modern architecture, And the transportation networks that connect it with the regions of Istanbul.
• Project features:
• The AKS FOCUS project is considered one of the best and most luxurious projects in Beylikduzu, with its green spaces consisting of 10 acres and its five buildings, which are distinguished by their stunning sea views.
• According to the future vision and virtual real estate analyzes, it will increase real estate prices in Beylikduzu in Istanbul significantly, as it is one of the new vital projects such as the upcoming port on the shore of the Marmara Sea, in addition to the new metro line.
• The X-Fox project is far from:
• 15 km from Ataturk International Airport.
• 35 km from the new Istanbul airport.
• A view of the Marmara Sea.
• 2 km from the famous Marmara Park Mall.
• 10 minutes from the TEM motorway.
• 5 minutes from the main road E5.
• Project X services:
• The project is secured 24/7.
• Sports salon.
• Basketball Stadium.
• football stadium.
• Green spaces and jogging paths.
• Playground and gardens for children.
• Indoor pool and outdoor pool.
• The smart system for the apartments.
• Turkish bath.
• Sauna.
• Steam room.
• garages for the project.
• Project details:
• The AKS FOCUS project was built with an area of ​​14,500 square meters to include 5 residential buildings with a height of 8 floors, containing 272 housing units with large areas and various apartment divisions starting from 1 + 1 to 3 + 1.
• The project will be delivered in two parts, the first at the end of 2020 and the second in June 2021.
Information about the project:
The project was built on a land area of ​​14,500 square meters, and it consists of 5 residential buildings, comprising 272 apartments
The available apartment models in the project are as follows:
Room and Lounge
Two rooms and a salon
Three rooms and a salon
Detail
Reference:

HCC-IST 144

name:

Ziad Sabbagh

phone:

+90 538 372 65 10

Year built:

2021

Type:

Residence

Sold:

No

Location:

Istanbul

,

Beylikduzu

Home area:

71 sqft

Lot area:

95 sqft

Material:

Private

Rooms:

1

Beds:

2

Baths:

2

Garages:

2
Amenities
Air conditioning
Cable TV
Garden
GYM
Jacuzzi
Lake View
Metro Station
Near To Metro Station
Parking
Sauna
Sea View
Security
Swimming Pool
Facilities
Ataturk International Airport
15 km
The famous Marmara Park Mall
2 km
Video
Contact Information
Contact Agent
Similar properties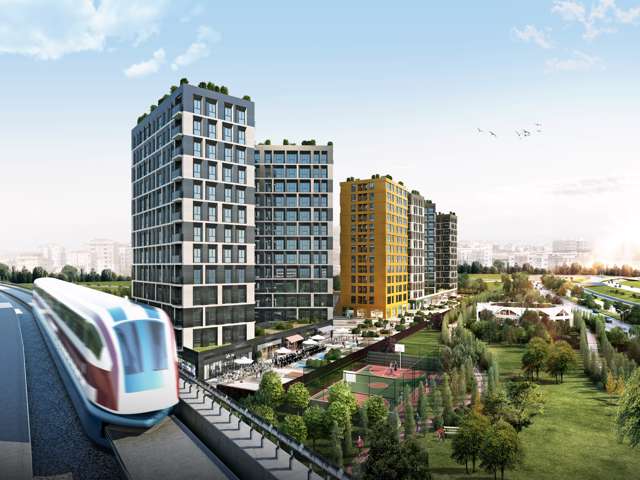 Featured