Description
• The project Location
• This project is located on the European side of Istanbul, specifically in the Taksim area, which administratively belongs to Beyoglu municipality.
• This project is in the center of the old and ancient Istanbul, only 500 meters from the famous Taksim Square near all tourist places, institutions and services. The project belongs to the famous Beyoglu municipality, Istanbul's tourist capital.
Istanbul, which is centered on the best interfaces in the world, by bypassing cities such as Rome, New York, and London…. Over a long history extending up to 300 thousand years, it succeeded in being the center of art, sports, culture and economy and became the global capital of the modern city with a long history.
• Project features
• The project in the middle of the Taksim area, directly overlooking Taksim Square and Istiklal Street, is one of the largest residential projects in Istanbul.
• The project consists of old buildings from the Ottoman era that have been restored and made into homes, shops and offices.
• This project is far from
• Minutes from the famous Taksim Square.
• 5 km from the Bosphorus Bridge.
• 4 km from the TEM highway.
• 2 km from the main road E5.
• 30 minutes from Istanbul's new airport.
• Project services
• The project is secured 24/7.
• Central air-conditioning.
• Central heating.
• Standard specifications suitable for earthquakes.
• Children's play areas.
• A fitness center.
• A private garage for the project.
• Project details
• This distinctive project consists of residential units, administrative offices and shops side by side with a building area of ​​20 thousand square meters and through a front facade of 220 meters.
• The project consists of 13 buildings at a height of 6 floors. The number of units is 952 residential and commercial units.
Detail
Reference:

HCC-IST 104

name:

Ziad Sabbagh

phone:

+90 538 372 65 10

Year built:

2021

Type:

Residence

Sold:

No

Contract:

Sale

Location:

Beyoğlu

Home area:

57 sqft

Lot area:

76 sqft

Material:

Private

Rooms:

1

Beds:

2

Baths:

1

Garages:

2
Amenities
Air conditioning
Cable TV
Garden
GYM
Jacuzzi
Lake View
Metro Station
Near To Metro Station
Parking
Sauna
Sea View
Security
Swimming Pool
Video
Contact Information
Contact Agent
Similar properties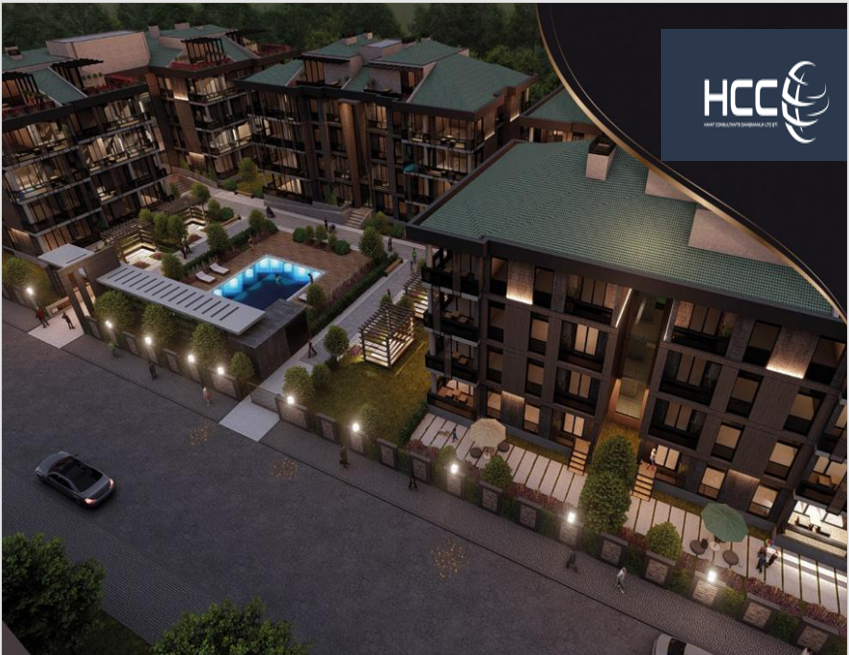 Featured