Description
• The project Location
• This project is located on the European side of Istanbul, specifically in the Bahcesehir area, which is a new destination for real estate projects, as this region is considered, with its strategic mediation, for giant projects in Turkey, especially the new Istanbul airport and the new bridge, one of the most important areas that tempt many investors and companies with its real estate future. .
• This region has flourished in recent years, as it has witnessed the rise of many huge real estate, commercial and service projects that have attracted various seekers to own a property in Istanbul.
• Project features
• This project shows a great interest in green spaces, as these areas constitute 80% of the total area of ​​the project, as it works to consecrate landscapes and green spaces, employ the latest technology and all the amenities and luxury in the design of apartments and their surroundings, and also includes many social and sports facilities that contribute to Provide psychological comfort.
• This project occupies a distinctive location among the projects in Bahçeşehir, where its back end overlooks the new Istanbul Canal, which will make Istanbul the first city in the world in terms of tourism and beauty after its completion in 2023, as well as its view of the green Bahçeşehir Valley, which forms a painting With its artificial lake Gulet.
• This project is far from
• 21 km from the new Istanbul Airport.
• 2 km from the TEM highway.
• 15 minutes to the Mall of Istanbul.
• 15 minutes from the main road E5.
• Project services
• Observe the construction conditions related to earthquakes.
• Observe the isolation laws during construction.
• Central heating and temperature gauges.
• The project is locked 7/24.
• Football, basketball and tennis courts.
Green spaces and walking paths.
• Sauna.
• Sports salon.
• Turkish bath.
• Closed parking.
• Indoor spaces and playgrounds for children.
• Project details
• This project consists of 14 buildings, designed in a distinctive style suitable for family life, with an area of ​​55,000 square meters, where the project contains 894 apartments, with different apartment options including 2 + 1 3 + 1 4 + 1.
• The project has been completely delivered.
Detail
Reference:

HCC-IST 34

name:

Ziad Sabbagh

phone:

+90 538 372 65 10

Year built:

2020

Type:

Residence

Sold:

Yes

Contract:

Sale

Location:

Istanbul

,

Başakşehir

Home area:

145 sqft

Lot dimensions:

20x30x40x50 ft

Lot area:

180 sqft

Rooms:

1

Beds:

3

Baths:

4

Garages:

1
Amenities
Air conditioning
Cable TV
Garden
GYM
Jacuzzi
Lake View
Metro Station
Near To Metro Station
Parking
Sauna
Sea View
Security
Swimming Pool
Contact Information
Contact Agent
Similar properties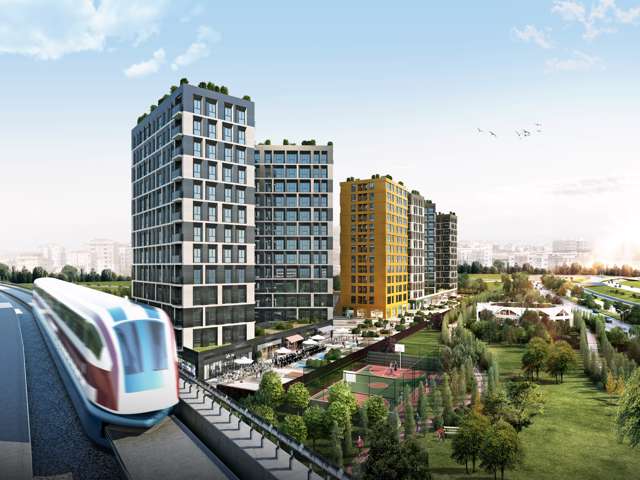 Featured
Featured