Description
SOME DETAİLS ABOUT DELTA DUBAİ COMFORT WATER PARK
Delta Dubai Comfort-Water Park Project is built about 27.000 m2 areas. This Project is been 7 Blocks
and 1.250 apartment flats.
Delta Dubai Comfort-WaterPark Project's all TİTLE DEEDS are ready and This Project is possible for
Citizenship
This Project contains like these;
• Hotel Block (RADİSSON 5 Stars Hotel )
• School- College Block
• Hospital Block
• Business (Business Block)
• Loca Block (Home Office )
• Suit Block (Home Office )
• VİP Block (Apartment Flats)
• Culture Center
• Waterpark Opening Area Shopping Mall
Our Project contains 14 Floors about 102 Beds A Class Hospital- 25 Floors about Radisson Brand
Hotel- 1000 Students in School- College, Home- Office, Business Culture Center and First Class
World's Brands about Shopping Mall.
Our Project contains 1+1 / 2+1/ 3+1/ 4+1/ 5+1 flats varieties. And It contains between 90 m2 and
250 M2 areas.
Our Project is been in between Bahçeşehir and Beylikdüzü ''TEM'' Connection Way . Our
Project is been on lots of important connection ways. It is provided lots of positive facilities.
For example, For Metrobüs 1 Minute, For Istanbul International Airport 20 Minutes, And,
Metro is the best Project in Istanbul and It is been in our Project. So, You have got luxury
feautures for luxury life in Delta Dubai Comfort Water Park Shopping Mall.
• Beauty Center, Esthtetic Center and Thermal Pool will be been under 14 Floors Hospital Block
about Healty Tourism.
• 25 Floors Hotel Block is organised by 5 Stars Hotel RADİSSON . Event Hall, Thermal Pool, Spa
Center, Sauna, Social Area and Hamam is contained at the top of floor
• College has contained 9 Floors, 1000 Students and 1. Quality Education.
• Culture Center is contained about 1000 people. ( Show, Cinema and Conference Hall )
• 1st and 2nd floors are auto park areas.
• Project has contained a total of 7 open and close swimming pools.
• Light Shows will be done in front of the Blocks.
• All apartment Flats have got balconies and clever home systems.
• Every Block has got lobbies and security systems.
• Disneyland, Playland, Child Entertainment Center and AQUPARK
• HOTEL, SCHOOL, AND HOSPİTAL CAN BE RENT, SELLEN, OPERATED in our Project.
Detail
Reference:

HCC-IST 47

name:

Ziad Sabbagh

phone:

+90 538 372 65 10

Year built:

2022

Type:

Residence

Sold:

No

Contract:

Sale

Location:

Esenyurt

Home area:

67 sqft

Lot area:

90 sqft

Material:

Private

Rooms:

1

Beds:

2

Baths:

1

Garages:

2
Amenities
Air conditioning
Cable TV
Garden
GYM
Jacuzzi
Lake View
Metro Station
Near To Metro Station
Parking
Sauna
Sea View
Security
Swimming Pool
Video
Contact Information
Contact Agent
Similar properties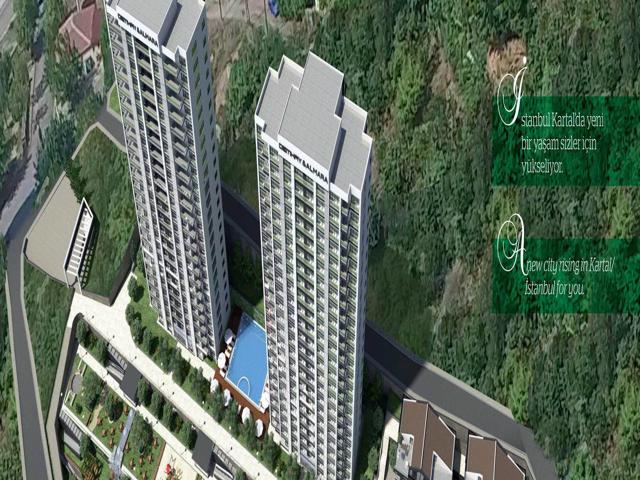 Featured