Description
• The project Location
• This project is located in the European section of Istanbul, specifically in the Eyup Sultan area, which is considered one of the archaeological and historical areas in the city and is one of the most beautiful areas of Istanbul and extends along a coastline of 2.5 km from the Golden Horn.
The Sultan Ayyub area, which has a historical smell, taken from the tomb of the companion Abu Ayyub Al-Ansari, and the region is home to Al-Idi of historical artifacts from the Ottoman era
• Project features
• One of the most important visions of this project is the link between the historical fabric and life together, as the project is adjacent to historical places such as Eyup Sultan Mosque and Tell Pierre Loti, which are visited from all over the world on a daily basis.
• Also, this project aims to develop social relations, the most important of which is the neighborhood relationship, as each floor includes only two apartments. This reinforces the introduction of beautiful customs in relation to the concept of neighbors.
• Add to this that most of the apartments in the project overlook the end of the Marmara Sea in the so-called Golden Horn Bay, which increases the value of the project in terms of location and distinctive views with the distinctive content within this project.
• As for the site, this project is considered adjacent to all vital centers in Istanbul, and for your information, this area is considered the closest to Istanbul's city center and contains, as we mentioned earlier, many historical monuments that made it a very special area.
• This project is far from
• 39 km from Istanbul Airport.
• 5 minutes from the metro.
• 15 minutes from the TEM highway.
• 5 minutes from the main road E5.
• 7 minutes from Taksim Square.
• Project services
• The project is locked 7/24.
• Indoor and outdoor basketball court.
• football stadium
• A volleyball court
• Children's playgrounds.
• Winter swimming pools.
• Fitness center.
• Comfort and adequate rooms.
• Turkish bath.
• Sauna.
• Parking garage.
• Cinema
• Project details
• This project extends over an area of ​​20,000 square meters, and the project consists of 27 buildings with a height of 10 floors, bringing the number of housing units to 593 housing units.
• Apartments vary from 2 + 1 3 + 1 4 + 1 5 + 1.
• The delivery of the project in the ninth month of 2022
Detail
Reference:

HCC-IST 88

name:

Ziad Sabbagh

phone:

+90 538 372 65 10

Year built:

2022

Type:

Residence

Sold:

No

Contract:

Sale

Location:

Istanbul

,

Eyüpsultan

Home area:

69 sqft

Lot area:

92 sqft

Material:

Private

Rooms:

1

Beds:

3

Baths:

2

Garages:

2
Amenities
Air conditioning
Cable TV
Garden
GYM
Jacuzzi
Lake View
Metro Station
Near To Metro Station
Parking
Sauna
Sea View
Security
Swimming Pool
Video
Contact Information
Contact Agent
Similar properties
Featured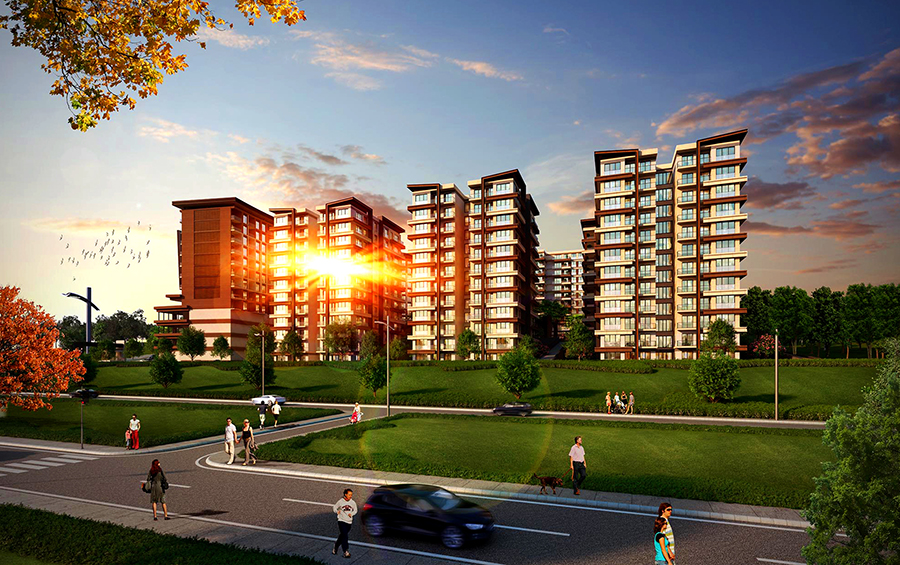 Featured